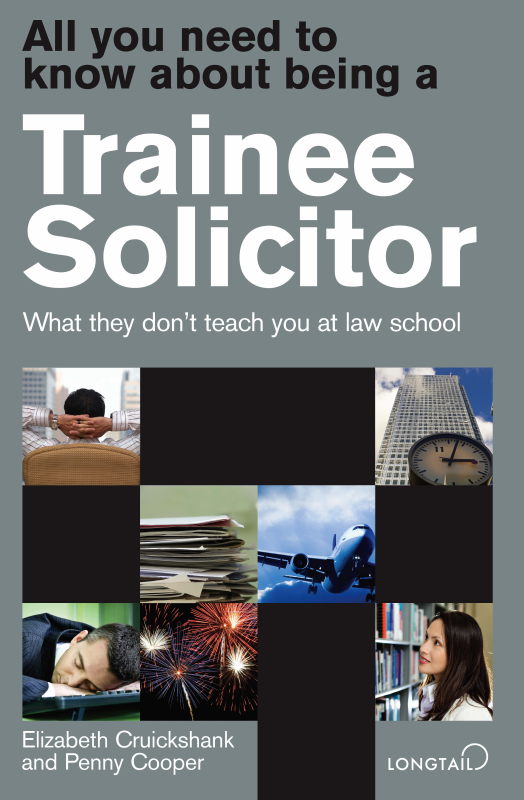 'Do you have a training contract?'
This can be a real conversation killer if the answer is 'Not yet'. You may feel you are surrounded by people at law school who already have their legal careers mapped out right down to their training contract for this year or 2012. If you are dead set on becoming a solicitor but are beginning to lose hope that you will secure a training contract, our advice is don't fret and don't worry. Opportunities for training contracts always exist – but you will have to be smart when it comes to finding them.
Size and location
If you are at the stage where you are about to select your LPC provider, then spending some time on considering the size and location of the various training organisations and how your choice might impact upon your search for a training contract will pay dividends.
First size. Size often has an impact on the amount of time that tutors can spend with individual students. Ideally you should choose a course where tutors want get to know individual students by name and will be interested in their individual career prospects. Find out if you will be assigned a personal tutor who will provide you with personalised training contract advice on a one to one basis.
And then location.
Geographical location will obviously have an impact on the cost of the LPC and your living expenses; if you can stay at home, and your parents are willing to have you return to the family fold, then that could produce a considerable saving. But money is not the only consideration, because the location of your LPC could have consequences for your training contract search. If you have a particular city in mind for your training contract, then undertaking an LPC at the other end of the country could have considerable logistics and cost implications.
If you want a contract in the North East, then signing up for an LPC in the West will make it very difficult for you to attend open evenings and interviews at your target firms. Probably you will have long car journeys or have to change trains several times and will most likely have to miss some of your lectures to boot. When it comes to searching for a training contract, make sure your LPC location is an asset and not a liability.
At the moment firms are the buyers in a buyers' market. Think about your application from their point of view, because even if you feel that this is not going to be reciprocated, what they really want from you is commitment. For example Bristol firms will not want to feel that you are applying to them just because it is convenient for you to get to interviews. You can guarantee that they will be looking to weed out the applicants who have no real commitment, whether because of family ties, affection for the city or desire to do the sort of work that Bristol firms have on offer. After all, why should they spend tens of thousands of pounds training you, if they sense that you are likely to up sticks to London or Manchester after a year or two, just when you are beginning to be valuable to them? The answer is they shouldn't and they will be on the lookout for 'bad investments'.
Applying to firms close to your LPC law school merely because of their proximity is not only lazy but can be self-defeating if the firms involved sense that they are merely stop gaps in your long-term career plans. If deep down you would much rather be at a firm in another location, then accept that you will have to make the effort to travel to open days, selection events and interviews.
Tutors with knowledge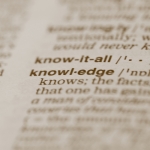 Tutors with knowledge of the market and with an interest in you can make a difference to your future prospects whatever course you are following, but in the case of LPC courses it is even more important. How can you help them to help you? And why should you?
Tutors need to know what you are looking for and they also need to be convinced that you are keen. Many students will say they "would like a training contract" but their lecturers find that, in truth, they are ambivalent. Put yourself in your tutor's shoes and ask yourself who you would rather help, a student who shows enthusiasm or one who does not.
Does it matter what your lecturers think about you? Tutors know more than just the detail of the courses that they offer you. Good law schools will have ongoing contacts with the profession and will be asked by law firms to give them access to their best students. A couple of years ago a group of senior lawyers founded a new London firm and enlarged their competence by recruiting associates and other partners from top tier law firms. Now that they have a thriving 'full service' law firm up and running, they are looking for trainees. And they want trainees who can start soon.
What did they do? They contacted a local law school looking not at undergraduates, not at GDL students but at the LPC students who could start within the next twelve months. As you can see great opportunities can exist even at the LPC stage – but you have to be the sort of student that your tutors would be proud to recommend. No tutor will recommend students who are late for tutorials and lectures or are untidy in their dress or sloppy with their coursework. If your tutors recommend you, it's because they have a pretty good idea that you will reflect well on them and the law school.
Party politics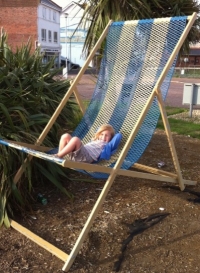 Don't be too laid-back! Thanks to lawbore jnr for image.
Not all firms recruit their trainees two years plus ahead of time. Some prefer to recruit students from an LPC through informal, relaxed 'meet the firm' events. Informal they may be, but your preparation should be anything but relaxed. Prior to the event you should find out as much as you can about the firm from their own website and the legal press. Ask your tutors which members of the firm will be there and find out all you can about them. Ask your tutors what they know about the firm. How many trainees are they looking for? What sort of work would the trainees be likely to experience? Enlisting your tutors' help will not only mean that you are well prepared for the event and able to have intelligent conversations with members of the firm, but that you have demonstrated your keenness to your tutors.
To make a good impression:
– Turn up on time to the event
– Don't leave early but don't be the last to leave
– Don't 'hoover up' vast amounts of food (even if it looks delicious and even if you are starving)
– Don't drink more than one glass of alcohol and even then sip it slowly. It's a good idea to have a soft drink first and only allow yourself an alcoholic drink once you have had something to eat.
– Use this as an opportunity to speak to the people that you don't know; it's not a social occasion for getting to know your tutors and your friends better.
– Don't think that the law firm staff won't talk to your tutors after the event – they will. The chances are that they will have a joint post mortem about the event and agree who should be encouraged to apply for future training contracts.
So don't fret and don't worry if you have yet got a training contract but do think strategically when you choose your LPC and act strategically in your relationships with your LPC tutors once you get there.
Elizabeth Cruickshank and Professor Penny Cooper of The City Law School are the authors of 'All you need to know about being a Trainee Solicitor' (Longtail, 2008) and together with Boma Ozobia of "The Survival Manual for New Wigs" (Odade 2010).