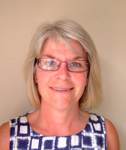 Welcome to the first of my bi-monthly blogs.
In these I will try to look at the most important issues concerning law students as you try to find your way around the recruitment maze. As an ex top twenty law firm graduate recruiter I will give you my views and advice and no doubt put forward the odd controversial comment!
This month I want to start by looking at the concept of fairness.
Alongside the Lib Dem partners in the coalition striving to redefine fairness following the CSR review I hear more and more law students say the concept of fairness is no longer valid in their search for a training contract. Faced with a saturated market both law firms and now post graduate institutions (see the move by Kaplan towards admissions tests for the LPC) are adding more and more hoops through which students must jump.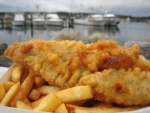 Yum! Thanks to
f10n4
for image via CC licence flickr.com
Fairness like beauty is in the eye of the beholder and whilst to a student with decent academics ( a 2.2 is now almost the end of your legal career) the cumbersome application forms, work experience and raft of psychometric tests and exercises is unfair .To a graduate recruiter faced with in many cases this year a 50% increase in applications this is fair and the only way to differentiate between candidates who in the words of Lord Sugar in the first episode of this seasons Apprentice "all look good on paper but so do fish and chips!"
In this saturated market more firms are making their training contract offers from their work experience /vacation schemes. The opportunity to see a student in the work place over one or two weeks having put them through a range of activities and tests ultimately increases the chance that the recruitment decision has the has the best chance of success. The cost of making a poor recruitment decision is massive and from a commercial perspective graduate recruiters need to show their contribution to the bottom-line.
In my experience too many students leave their applications strategy too late. The 80 20 rule applies to the student application process 80% of students making their applications at the last minute despite the long lead in time and well published deadlines.
You can dramatically increase your chances of getting through the first sift by making your applications early. Why? For one thing a graduate recruiter's mood faced with 800 forms will differ from when there are only 20 (I know I have been there!), secondly law is all about deadlines and last minute applications don't inspire confidence and most importantly as the forms are so complex you can't do yourself justice in 10 minutes.
November is the time for you all to define your strategy, who what why. Devise your criteria in terms of size, geographical location and type of law. Then check that your skills and abilities are a match for the firms' criteria. Too many students make applications to firms where their abilities don't match. Law firm websites, Directories such as The Chambers Student Guide, Lex100, your tutors and alumni networks are all great ways to find out what firms are really looking for.
A large number of students that I work with fail at the first hurdle, by making applications to firms which are not a fit with their skills abilities and experience. Law firms and different types of law require different attributes and you need to be realistic in your approach. As we are in the law fair season visit one on a fact finding as opposed to "freebie grabbing mission" (there will be less freebies this year anyway I'm sure) make a good impression on those on the stands, ask the trainees some probing questions and ask yourself at the end of your mission can I see myself being able to sell myself to that firm and working there for two years (730 days is a long time to be unhappy)
When you have decided which firms to apply to my tips are as follows;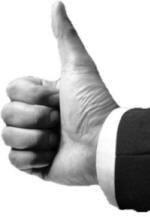 Thanks to
joeltelling
for the image via CC licence flickr.com
· Follow the instructions, if you are asked to answer specific points in your covering letter and you don't you will automatically lose marks in the short listing process

· Complete all boxes use N/A rather than leave a blank. A recruiter may think you have missed the box and mark you down for lack of attention to detail

· DON'T SHOUT avoid the caps lock!

· Be aware of the danger of the spell check with Americanisms

· Avoid fun email addresses keep "sexybeast@….." for your friends!

· Draft on paper first

· Spelling and grammar are critical – get a least one other person to proof read your application

· Print off a copy. Most recruiters are unforgiving of applicants requesting a copy of their application and remember it may be months before you are called to interview and it will be hard to recall what you put.

· Check and double-check anything which you have cut and pasted, it is all too easy to leave the name of another firm/recruiter in your application and unsurprisingly this can lead to instant rejection.
But above all my top tip is..
As the greatest weighting will be given to your answers to the narrative question/s on the form this is where you need to put in the greatest effort .The 80/20 rule applies again here. The narrative questions come in all shapes and sizes and good careers advice can help you tackle these and structure your answers.
In general terms competency questions (those starting with 'give me an example of when ….') should be answered using the STAR model (a quick Google search will explain this) and try and use different examples for different questions. Questions around recent commercial news stories require unsurprisingly recent stories and are looking for you to provide an analysis of the issue. Many students provide a verbatim repetition of the story. The why this firm, why law, why you… questions require a more in depth response than a repetition of the brochure (the graduate recruiter wrote it and will be bored of reading their words!) and when detailing your skills back them up with strong and varied behavioural examples.
Following my tips will not guarantee you success but will substantially increase your chances of getting through the first sift.
In January's blog I will look at getting through the tests, exercises and assessment centres and anything else which has cropped up in the legal recruiting arena. But if you have anything which you would like me to cover please email me.
Good Luck with your applications!
Sue
Sue Lenkowski is an independent HR and careers consultant who works with companies individuals on a range of HR L&D and resourcing matters and provides careers coaching to students at a number of academic institutions and privately on a one to one basis.