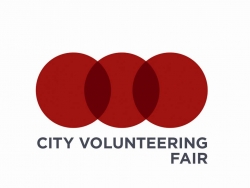 The Criminal Justice System Volunteer Roadshow, held at the University of Greenwich is happening on October 26th from 11-3. This one-off opportunity gives students a chance to talk to up to 20 CJS organisations including Victim Support, the MET police, Prisoners Advice and Care Trust and the Magistrates Association. Registration is required as attendance is strictly limited – access to tickets is available at the website from 20th September.
The City Volunteering Fair is held on 3rd November from 3-5pm at the Great Hall, College Building.
We will feature many of the best local and national organisations to volunteer with and you can speak to them face to face. Don't miss this opportunity for you to meet organisations and find out what opportunities are available, what situations they are challenging and how you can help them. This is a rare chance to meet with lots of people from charities and non-profit organisations right here at the university. If you like what they have to say, you can register with them straight away.