This past year I represented The City Law School, along with Philip Aspin, in the University of Hertfordshire/Blackstones National Criminal Advocacy Competition. In contrast to your traditional moot, where the focus is on points of law at an appellate level, the competition hones in on the practicalities of first-instance advocacy at the Criminal Bar. The experience was incredibly positive, providing a rare insight into what trial advocacy is like prior to commencement on the BPTC.
The competition was divided into two sections. The first consisted of two preliminary rounds. The second was the 'Finals Weekend', where the top ten scoring teams from the preliminary rounds are invited to a residential weekend at the University of Hertfordshire, and during which the quarter-finals, semi-finals and final all take place.
The first preliminary round required participants to deliver or oppose two pre-trial applications. There was a bad character application and a bail application. Having had experience of moots, for which you must prepare the relevant case law or legislation which supports your position and usually bundles for the judges as well, I felt comparatively footloose. All you needed to know was the procedural law governing the applications (in other words, what you could or could not apply for) and the facts of the case.
It was then a matter of persuading the judge that your position was correct. This may sound more straight-forward, but it shifted much more of the focus to one's advocacy skills - eye contact, tone of voice, structure and content of submissions.
Given the financial climate at the moment it's little wonder that all the chambers evenings directed at GDL students come purely from commercial sets. Legal aid reforms, designed to cut public expenses, have hit the criminal sector hard so when 6 King's Bench Walk (6KBW) decided to hold a chambers evening I had to attend. A brave invitation I thought by 6kbw, which came with a clear warning from David Herling (Director of the GDL), that only those interested in this field should attend.
Truth is none of us were sure if it was the route to pursue, and what were the reasons for 6kBW inviting us? They were not short of applicants i'm sure. However there is no denying the quality of the GDL cohort at City, a course known for its additional edge of academic rigour in an already intensive (and what many would describe as) painful nine months. The result? Some of the best barristers in England and Wales.
On the evening direct questions about the criminal bar were fired (it may have been the wine)...
How much will I earn? Will I ever be able to leave my parents house? Why is so much emphasis placed on academic ability when we are helping people mostly from working class backgrounds? How does someone with a first class honours and from a middle class background relate to criminals from a different background to their own?
Their answers to these very general questions? They stated that, yes the bar does place great emphasis on intellectual ability because historically that is how it has always been. They acknowledged the problem of being able to relate to clients and represent them to the best of your ability when you are not from the same background, especially in criminal law. Yet they stated they did not rule out people with a high 2:2 who demonstrate other qualities, similarly those with a first class honours with no experience do not just walk straight through the doors. Reassuring advice, I thought, useful to a post-graduate, I was won over already.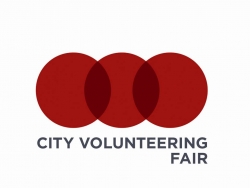 The Criminal Justice System Volunteer Roadshow, held at the University of Greenwich is happening on October 26th from 11-3. This one-off opportunity gives students a chance to talk to up to 20 CJS organisations including Victim Support, the MET police, Prisoners Advice and Care Trust and the Magistrates Association. Registration is required as attendance is strictly limited - access to tickets is available at the website from 20th September.
The City Volunteering Fair is held on 3rd November from 3-5pm at the Great Hall, College Building.
We will feature many of the best local and national organisations to volunteer with and you can speak to them face to face. Don't miss this opportunity for you to meet organisations and find out what opportunities are available, what situations they are challenging and how you can help them. This is a rare chance to meet with lots of people from charities and non-profit organisations right here at the university. If you like what they have to say, you can register with them straight away.