Post mortem examinations are often carried out if a person dies in unnatural or suspicious circumstances, as anyone who has studied coronial law will know.
The evidence of the pathologists who carry out these incredibly invasive and unpleasant investigations is a central part of the evidence which helps coroners reach their conclusion during inquests.
However, the evidence gathered during these post-mortems may reveal far less than it is commonly believed and are often unable to tell us how a person has died at all, Associate Professor in Law Dr Imogen Jones has suggested in a new study (find out more about Dr Jones's research via her blog, Dead Bodies and the Law).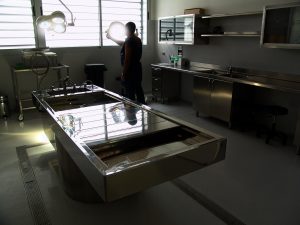 For grieving families, the knowledge that their loved one's body will be subjected to a highly public indignity after death would be extremely discomforting and medical professionals are acutely aware of the "indignity" suffered by those facing the examination, Dr Jones reported.
As one anatomical pathology technologist (APT) who spoke to Dr Jones put it: "She's been through enough, she's been murdered, and now she's having a forensic post-mortem done, so not only is she having a post-mortem but they're going into fine detail, there's a roomful of people, they're taking pictures.
"It's quite invasive and it's not a private matter either."
Speaking at a Centre for Criminal Law and Criminal Justice (CCLCJ) research seminar entitled 'What's the point of a post-mortem?' Dr Jones told how she had observed numerous post-mortems during her research.
"Deep down inside I am a little bit Epicurean", Dr Jones told an audience at Durham University Law School on Thursday, "I think once you are dead, you are dead. I also recognise that I am in the minority in that regard and that social mores around respect for the dead are important.
"They are important in terms of cohesion, security and politics and because it matters to people, because the dead are the embodiment of the living and the emotional connection to that."
Dr Jones argued that there had to be a justification for carrying out a post-mortem, such as detecting a crime through forensic pathology.
However, the purpose of coronial pathologists, who will typically merely rule out homicide and look for a cause of death.
As another anonymous member of healthcare staff told Dr Jones: "People say why are you doing a coroner's post-mortem? To find out the cause of death. That is the big thing the coroners will say, but if that is the case, then we are not really addressing that properly."
"If you want to find the cause of death, then you have to go quite a long way down and really push and that is very costly, very time-consuming, very labour-intensive and you have to wonder if people really want that question answered, because I am not sure we really do answer that question."
Coronial pathologists are also not qualified to rule out homicide because they are not trained to spot the signs of 'subtle smothering', forensic pathologists who took part in the research claimed.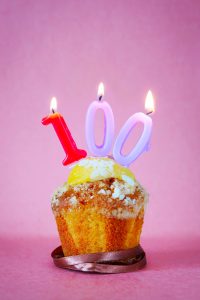 Dr Jones suggests that the more essential purpose of inquests could be a social function of providing catharsis by airing details of how a person died, such as whether they were intoxicated or really intended to end their own life.
However, the justice element of coroner's inquests is less clear in cases where pathologists have reportedly carried out post-mortem on people aged over 100 years, Dr Jones said.
"They spoke about a 103-year-old lady", Dr Jones said, "they are going to die anyway, if you're over 100."
"It's a horribly invasive thing to do to someone. What are we doing? We are essentially saying someone's old. What sense of justice is being served there?"
Dr Jones points out that the Chief Coroner in England & Wales has been explicit about putting families at the centre of inquests, but said that far more needed to be done to ensure consistent decision making around post- mortems across the country. 
The system at present is a "postcode lottery" which has created a distributive justice issue, Dr Jones said.
Having attended a number of inquests myself as an observer, I asked Dr Jones on behalf of Lawbore whether she felt that these hearings fulfilled a useful purpose.
"I think good ones can serve a very important function", Dr Jones told me, "I almost see good ones as being like truth and reconciliation commissions. It is about getting it out in the open. Often not about blame in the way that we would think about law. It is about actually saying there is catharsis in knowledge, there is learning in knowledge and there is a way forward."
I felt that this explanation by Dr Jones chimed with my own sense of what inquests achieved and we both agreed that the evidence at these hearings should be aired publicly for those reasons.
Unfortunately, many coroners are not of the same opinion.
Thanks to Charlie Moloney for this engaging review of the CCLCJ event. Charlie is a freelance journalist who works for the Times, the Guardian and the Mail on Sunday. He is interested in the law relating to the media, particularly concerning open justice. Charlie has taken part in some high-profile cases, submitting applications on behalf of the media. He has also been called as a witness in a Crown Court criminal trial, after uncovering evidence missed by police.