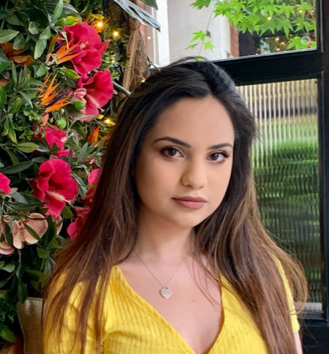 My name is Zaynab Khokhar and I am a second-year transfer student (from University of Surrey) at City, University of London studying Law LLB. Alongside my degree, I am the first-ever Campus Ambassador for Herbert Smith Freehills at City and I also enjoy playing Polo, so I compete as part of the University of London Polo Club Team.
My aspirations are to become a lawyer in the Energy and Construction sector as this is the area of law which interests me the most.
Why did you apply for the role?
The job appealed to me because I was always interested in applying for Herbert Smith Freehills and I wanted to find a first-year role whereby I would be in touch with the Graduate Recruitment team on a more personal level. Open Days and First Year Workshops are a great way to get to know the firm, but this role of Campus Ambassador has allowed me to communicate closely with the HR teams. When I saw the Campus Ambassador role offered, I applied immediately as I wanted to be equipped with the right knowledge about the firm in terms of applying for a future role of a trainee.
What was the process of application?
After submitting my application form, I had to complete a bespoke Herbert Smith Freehills 'Blended Online Assessment' which tested three main areas: situational judgment; a personality questionnaire; and verbal reasoning. Although I am not a fan of tests myself and the idea of doing one may seem daunting at first, it really is just about demonstrating your problem-solving and verbal reasoning skills relevant to the work at Herbert Smith Freehills. It is important to keep in mind that Herbert Smith Freehills uses this test because they believe that it is a strong indicator of your future performance as a lawyer so it is imperative that you prepare as much as you can. One method I found that was very useful was doing practice tests offered on Herbert Smith Freehills' website prior to doing the real test.
Afterwards, I was invited for an Assessment Centre Day (my first-ever) and this was perhaps the most nervous I had ever been for a job! I, and approximately eight other applicants had to go a group exercise which was then followed by an interview. On the whole, I found the day very enjoyable as the group exercise was mainly to test my teamwork and problem-solving skills which had a bit of maths involved; and my interview was with Eleanor Seaton who could not have been lovelier! The main thing I would say regarding interviews is that it is important for the interviewee to know that the interviewer is not trying to 'catch you out' and neither are they waiting for you to 'trip up'. Their focus is to just have a conversation or a discussion with you to see whether you will be a right fit for the firm (and it is also a great way for you to make you judgment on the firm too).
What it involves (role/responsibility)?
My core responsibility as the first-ever Herbert Smith Freehills' Campus Ambassador for City is to raise awareness about the brand (i.e.: its work as a firm, graduate opportunities and networking events).
This has required me to represent the firm on-campus by doing lecture shout-outs and working at careers fairs.
Last month, I successfully marketed the presence of Herbert Smith Freehills at the City, University of London Law Fair. I needed to invite as many undergraduate and postgraduate students as possible either in-person or via the Facebook page. Herbert Smith Freehills' stand was the busiest throughout the whole event! Seeing at how successful the turnout was, I was also given the responsibility to represent Herbert Smith Freehills throughout the Law Fair whereby I assisted the Graduate Recruitment Team and the trainees by answering general questions of students and handing out merchandise, important information regarding deadlines and directing students to the right person they should speak to (either a HR member or a trainee).
Another important aspect of my role involves working with the firms' recruitment partner (ThirtyThree). This has been a great way to get City students involved in short video tasks, asking their opinions what they perceive to be the 'best traits to become a lawyer' or 'misconceptions of going into law'.. Herbert Smith Freehills' main ethos is that there is always room for improvement, so these reflections are key to help them understand the current law student's perspective on the legal industry.
My off-campus responsibility includes actively working with the firm's Graduate Recruitment team, whilst running a Facebook page on behalf of the firm for City students so that they can submit any queries they have directly, as well as keep them informed on upcoming networking events.
What can you do for City students?
In terms of my role as a Campus Ambassador, I am the first point of contact for City students regarding any queries they have for and about Herbert Smith Freehills as I can directly contact the Graduate Recruitment Team on their behalf. I advertise vacancies for City students and make sure that they are aware that despite popular misconceptions, Herbert Smith Freehills is not going to disregard your application purely because you go to a non-Russell Group university. I am also here to help City students with the application process; guiding them in terms of the do's and don'ts and assisting them with the Blended Online Assessment as this process is a lot easier if you get the right guidance!
What should law students should be looking at when they start to consider law firms as future employers?
Essentially students need to be able to pinpoint what firm they see themselves working at in the future in the long run. Being a lawyer requires commitment, dedication and perseverance and if you believe that you are going to be successful in the legal industry with putting in little to no effort, then you are very much mistaken.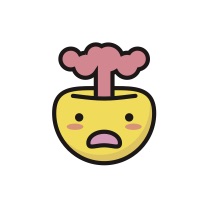 One way of going about this is to start researching now regarding the different types of firms; there are so many types. Magic circle, silver circle, American firms, international firms, mid-sized commercial, regional firms…!
A good way to narrow your focus is to attend Open Days. The next step is to also have an idea of what type of lawyer you want to be and whether the firm you are applying to focuses on this. For example, if you are more interested in litigation rather than being a transactional lawyer then you need to make sure that the firm you are applying to has the right department for that. This can be done by researching into the firm's cases.
Another very useful way to consider future employers is by reading websites such as The Lawyer Portal; Legal Cheek; Chambers' Student Guide as these websites normally have a profile on the firm whereby they provide a 'true picture' of the firm's core sectors; its recognised work and its reputation; its notable clients and what they say about its lawyers and so on. Not only will this improve your commercial awareness about firms, but this will also prove to be very useful because your interest will automatically start to develop once you know which firm and what kind of work attracts you the most.