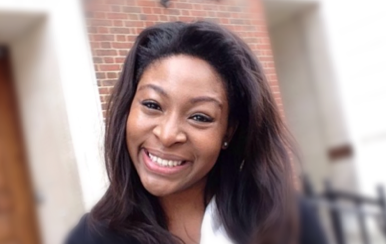 Onyoja Momoh is a family Barrister at the common law top set, 5 Pump Court Chambers. Over the summer, one of Lawbore's Journalists, Christianah Babajide had the opportunity to interview her about her successful career in family law and interests outside the courtroom.
CB: You completed your BPTC and your LL.M at City, University of London, can you tell us a bit about your time there?
OM: City was a very enjoyable time for me. I had just moved to London and it was exciting to be embarking on a qualification that would shape my future career. A great environment to be in, everyone showing a real drive and passion for the law. I've made some good friends.
CB: What first attracted you to the family Bar?
OM: My attraction to the family bar came after spending a week's mini-pupillage at the Royal Courts of Justice observing return proceedings under the 1980 Hague Child Abduction Convention. It is the key instrument that deals with the issue of international parental child abduction. The proceedings involved 4 Israeli children and the mother's case was that there was a grave risk that the return of the children would expose them to physical or psychological harm or otherwise place the children in an intolerable situation. I went on to write my LLM thesis on the subject matter years later and I am currently working on completing my doctorate in the same area.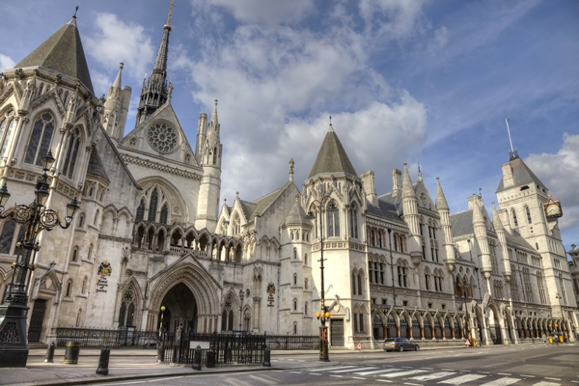 CB: How difficult is it to become a barrister?
OM: I am not sure any answer I give will reflect upon the many challenges aspiring barristers face today but I have come across some very admirable stories. I suppose for me, being the second of five girls and from a single parent working class background, the adversities can be intense. The drive to improve often means taking big steps, leaving Birmingham to be at the heart of the London legal community including Gray's Inn and supporting myself with a variety of jobs throughout. I think it is about having the ability to sustain the passion and determination to succeed. As the saying goes: 'other people are self-appointed experts at telling us what we can and can't do'. You have to push through the low points and remember what got you started in the first place.
CB: How do you feel being a woman has affected your career so far? Do you feel there are still gender inequalities in the professional world, especially at the Bar?
OM: I believe so. I remember giving a guest lecture earlier this year at the University of Aberdeen on the English Legal System and it covered topics including diversity at the Bar/ judiciary. I came across some interesting figures that reflected the gap that continues to exist in respect of gender and ethnic diversity. I strongly believe that there needs to be more diversity across the legal system. Having said that, in recent days, we have had the momentous and marvellous appointment of Lady Hale as President of the Supreme Court, and Lady Justice Black as a Justice of the UKSC. Wonderful news indeed.
CB: What do you feel are the key issues facing women in our society?
OM: As highlighted in the Bar Council's recent review about women returning to work after having children, this is perhaps a key issue facing women at the Bar and indeed, in our society. I think a difference can be made to surmount these difficulties by ensuring support and encouragement are readily available. At the Bar, I think such support can be seen in various avenues. Take for example the Bar Council's partnership with two nurseries, in London and Leeds to provide flexible hours and charging policies to assist parents at the Bar. Recently also, the Bar Council published a Protocol for Court Sitting Hours to promote regular and reasonable court siting hours, including a provision that no court or tribunal sits before 10am or beyond 4.30pm. What a lot of people don't realise is that the time before and after that is precious time to get on with even more work.
CB: What is a typical day like at 5 Pump Court Chambers?
OM: A typical morning will probably commence at a train station, depending where my brief takes me. I may be at the RCJ, or Central Family Court or perhaps further afield in Sussex, Kent, the Midlands, Kingston Upon Hull, you name it. It is fair to say that my typical 'day' is hardly spent in chambers but 5 Pump Court is a friendly set and despite three defined teams: family, civil and crime, members engage and mix gracefully.
CB: What aspect of your job would most surprise people?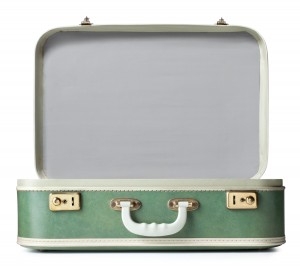 OM: The travelling! You may find yourself touring the UK in one week, and then in another, a string of hearings across London or in the same court for a week or more doing a final hearing. I once did an almost 7-hour round trip for an injunction hearing listed for 15 minutes. In fairness, there were train strikes at the time, so my journey included several replacement buses to/from London. Despite this, my attendance at court was uneventful and over an hour early.
CB: If you had to change something about the legal profession, what would it be?
OM: Perhaps I could deal with the question by highlighting an issue strongly connected with the legal professional: access to justice. Access to justice is fundamental to the rule of law. To change that, well, funding will always be a core issue until it is properly addressed; greater public awareness; and of course, the continue support of pro bono services such as BPBU, FRU and CAB.
CB: What advice would you give to any young women wanting to pursue a similar career path as you?
OM: Hold onto your self-belief. It may sound trivial, but it is very important and I have my mother to thank for that.
Quick-fire questions:
If you weren't a barrister, what would you do? It would be singing in a gospel choir. Though I am not sure I would make much of a living out of it.
Fun fact about you? Hiking across Cairngorms national park and doing 40km in 24hours! Performing at the annual Gray's Inn miscellany.
Many thanks to Onyoja for her valuable time!
Onyoja Momoh specialises in family law and is developing a practice in international child abduction cases. She appears in proceedings concerning cross-border disputes. She completed her LL.M and her BPTC at The City Law School (where she received a First-Class Distinction in her LLM thesis and Very Competent!)
You can view her practice profile on her chambers site here, connect with Onyoja via LinkedIn here and follow her on Twitter.