What will technology mean for the next generation of lawyers? An important question for budding lawyers that fear their career goals could be thwarted by the likes of a machine due to the growing reliance on technology today. It comes as no shock that even the ever-so-traditional legal profession cannot escape its increased use. Legal Cheek hosted an event with Pinsent Masons on the 27th of October which discussed this very topic. The panel consisted of five highly-esteemed speakers: Lord Justice Briggs, Luke Scanlon (Head of Fintech – Pinsent Masons), Sharma Paven (Knowledge Engineer – Pinsent Masons), Nigel Rea (LexisNexis) and Professor David Collins (City Law School). The discussion circled around the topics of online justice, Fintech (Financial Services technology), law tech and legal education.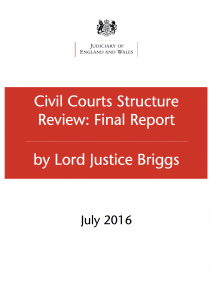 The Q&A style session opened with a question for Lord Justice Briggs about his online civil courts proposal and access to justice. As many will know and as Briggs LJ expressed, the cost of processing a claim is 'disproportionately expensive' for small businesses and ordinary people, the rules in courts are 'unnavigable and unintelligible' and the culture is rather too 'steeped in lawyerishness' which makes it hard for people to litigate. Briggs LJ stressed that cost management and fixed costs have not resolved all problems and that only by harnessing modern IT, allowing lawyers to do what they do best (offering bespoke advice and advocacy) and making court rules and culture more accessible to litigants in person will we resolve the problems.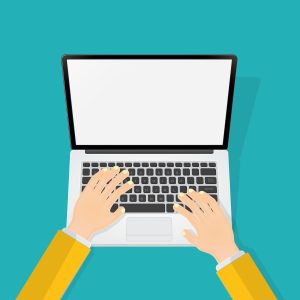 However, surely mixing technology up with the courts will create more issues? This point was raised by a Junior Barrister who challenged Briggs LJ about the many cases 'cracking' because of the new digital court system in the Crown Court.
Of course, changing the traditional structure will cause difficulties but he reminded everyone that the system is brand new and whilst there are 'teething troubles', he has spent a great deal of time with judges who say that it's working and so the preliminary issues are no reason to give up.
How can students get involved with this new system? Briggs LJ highlighted that it is a chance for pro-bono – helping people to get online and fill out their details accurately for the best possible outcome will be a valuable use of students' time. This comment swayed the panel to discuss the importance of pro-bono work. Professor David Collins, the creator of 'Start-Ed', a commercial law clinic run by law students at City who advise small businesses and tech start-ups, emphasised that it's crucial to have face-to-face time with clients that have real issues. The exposure to actual legal matters such as: incorporation, contractual agreements and intellectual property is key for those that want to succeed in the commercial sector because new technology is a booming business.
The discussion switched to the use of technology in law firms – isn't it a reality that trainees do a lot of admin work and soon this could be taken over online systems? This question received a 'hear hear' from Briggs LJ who noted that if such systems can remove the 'drudgery' from the law then lawyers can get on with using their brains for more stimulating work. In fact, whether we like it or not, there are systems that can streamline processes usually undertaken by trainees. This may mean firms could start slashing their number of training contracts – just when we thought they were competitive enough!
However, it is not all doom and gloom yet. There was the issue raised that firms are extremely conservative and slow to adopt such systems; Nigel Rea put this down to their insular structure as a traditional business – asking busy lawyers with 1,500 hour billing targets to change their way of doing things is difficult! Rea pushed that there will have to be change because 'change is happening' (even if the legal sector moves a little slowly). But perhaps it is the clients that don't want lawyers to change their ways, why fix something that isn't broken?
It is therefore likely that new lawyers will need to think about guiding their clients to use different and innovative services. Luke Scanlon highlighted that this will be essential because lawyers of the future will want more interesting jobs with more unconventional roles and tasks, given that they are used to a world full of innovation and constant change.
Scanlon used Fintech as an example because the sector completely exploded in the 21st century and it changes every minute. This means that new policy is constantly developing and that laws need to adapt in order to keep up with its growth. This certainly provides a challenge and it is definitely an area that young lawyers can exploit to become experts in the field.
More radically, Collins stated that since legal education and the legal profession is changing rapidly, many of us in the room would not become lawyers. Although a worrying thought, he urged that it shouldn't be depressing. The developments will only make room for new and exciting opportunities that fuse technology and law together. In fact, Sharma Paven is a great example of this; he studied law but had a keen interest in computing on the side. His job at Pinsent Masons now involves taking tasks that lawyers would do in the old way and using technology to automate them, which gives lawyers the information they need to do their tasks as efficiently as possible. So, what will the future hold? Of course, no one really knows but it is unlikely that highly-coveted legal vacancies will be taken over by robots any time soon. It was pointed out that Professor Richard Susskind has been predicting the demise of the legal profession for 30 years and it is still going strong.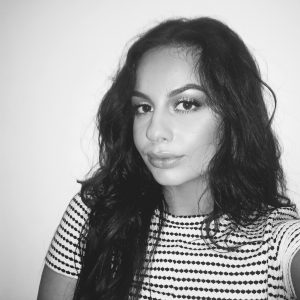 There can be no denying that technology will have a huge impact on the next generation of lawyers but as the panellists have expressed, it is nothing to fear. The changes should be welcomed with open arms and used as an opportunity to develop and mould the profession into something that is compatible with modern day society.
Thanks to Sophia Demetriou-Jones for this excellent review of the Legal Cheek event. Sophie is in the second year of her LLB at City and is an aspiring commercial solicitor who like to practice yoga in her spare time.