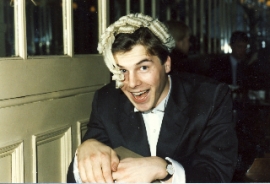 Philip Jenks spent his articles at a major City law firm alternately bored and scared. "I'm sure things have improved since the late 80s, but the training then was shockingly unstructured. I was desperate to do something else and left within days of qualification."
Philip, who completed the GDL (then the CPE) at City in 1986, now owns the Carbolic Smoke Ball Co, whose tagline is: unusual gifts for professionals.
Finding something else wasn't that easy, though. Philip spent a year in his brother's grocery business ("It's cold, loading cut meats from the chiller into the van at 6 a.m.") , then did a stint as a sub-editor on the Chambers & Partners Legal Directory ("Good fun – Michael Chambers is very entrepreneurial"), then sold advertising space for a law magazine ("grim, but improving"). Finally, when it looked like his career had permanently stalled, he remembered a book called 'The Official Lawyer's Handbook' which had sat in his law firm's library. He phoned the author in the USA and asked if he could do a UK edition. Dan White agreed, and 3 months later, Philip launched the UK edition, published by his new company, Harriman House. The Times reviewed it as "one of the most irreverent, funny and perceptive books about the legal profession ever published", and it sold 10,000 copies in its first year. "That gave Harriman the money to publish more books," says Philip, "and it has grown into a successful niche player in financial book publishing."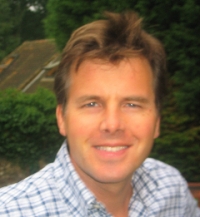 In 2004, Philip renewed his connections with the law when he bought the Carbolic Smoke Ball Co., a supplier of law-themed gifts to solicitors and barristers around the world. "I had been a customer of Geoff Holland's [the founder] when I was a student, I loved his products, and when Geoff told me he wanted to sell it, I couldn't resist." The timing was fortuitous, as internet shopping was taking off.
Still a mail-order business when he bought it, Carbolic has established a strong web presence, and expanded its range of products. The irreverent tone which ran through The Official Lawyer's Handbook is discernible in many of the designs. "We have an Ashes of Difficult Client casket which sells very well, some Legal Advice Dice for those difficult decisions, and the biggest range of law cartoons in the world," says Philip. Customers come from both branches and all levels of the profession, and Carbolic has a strong following in the USA, Australia and Canada.
Reflections on his career? "Sometimes, I wonder if I'd have made it as a lawyer. I think I chucked it in too early, and should have done a few years post-qualification."
And the future? "I'd like to open a shop near Chancery Lane to give Carbolic more visibility. The rents are astronomical there, so it may not be possible, but that would a interesting step forward."
Check out the fabulous Carbolic Smoke Ball Co website for its full catalogue of products.