That title got your attention didn't it? Alas no drink-fuelled late night tweeting to report on...just first forays into the twittersphere.
Proud and embarrassed in one fell swoop thanks to Legal Cheek's post The Legal Profession's First Tweets!
Chuffed to be described as a member of the 'highly-accomplished legal Twitterati' (!) but less so for my first inane tweet (from April 2008) to be highlighted to the world!

Legal Cheek featured other early adopters of Twitter in the legal world - CharonQC, The Law Society, Legal Week, Gary Slapper and Inner Temple Library.
Dilara Alibayova is an undergraduate student at The City Law School who has got involved in a wide variety of pro bono work, in this interview with Emily Allbon she speaks about these different experiences and what they have added to her life.
1. You've had a great deal of success securing far from run-of-the-mill pro bono work - could you tell us about how each came about?
It was not down to my skills at the time, I think I was just lucky. The first one, internship at Reprieve, was thanks to your tweet back in April 2011. Ever since I moved to the UK, I wanted to practice my Serbo-Croat and put my knowledge of the region to use.
My letter of interest was pretty much three bullet points on why I want to do that job. The success of securing my place in the Death Penalty team came from motivation to do more, willingness to contribute to the team efforts, and learn.
2. Have you found that the post at Reprieve entailed quite a steep learning curve? Can you tell us what kind of work is involved...
Yes. In fact it still is a learning curve, just perhaps not as steep. I am part of the Death Penalty team, which is one of the three main teams at Reprieve. I work on cases of European nationals (or those who have ties to Europe) on death row in the US. This involves doing the background research on important issues in cases, looking into family history, and mostly collecting records. Sometimes I help with translating documents to/from Russian and Serbo-Croat.
For instance last summer I was allowed to go on an official visit to Croatia. My job was to plan the trip, which although it sounded very straightforward at first, was far from an easy task. While in Croatia my colleague and I met with the Ministry of Foreign and European Affairs, for which we were especially briefed by our supervisors, and spent the rest of our time looking for documents at the archives or trying to find them through various institutions.
As you can see, the work volunteers do depends on their skills as well as their interest.
LLB1 student Dilara Alibayova has put together a great article on her experience of Twitter on Learnmore, but here are some quick reflections on why you should jump to it and get tweeting:
It's diverse and its users come from all walks of life. Even if the intention of your account was to keep up-to-date with legal affairs, you will quickly notice that the majority of tweeters have at least one other subject they enjoy tweeting about
The twitter page is very user friendly and easy to use. You can personalise the page/brand it via images and change the colour scheme to make it more accessible for those with learning difficulties.
Twitter suggests people to follow - which is a great thing, especially for those who have joined the site recently. Be aware it can sometimes come up with some weird random ones!
Tweeting helps you to develop an ability to summarise and structure thoughts better, as a tweet can be no more than 140 characters.
Raising an awareness about a particular issue or campaigning? Twitter is a perfect way to spread the word. Just add "please RT" at the end of your tweet.
Those who prefer to chose who follows them for security or other reasons may protect their tweets making it impossible to see what they talk about to non-followers.
When accessing the site through your mobile device you can also tweet photos - which is great for art lovers and 'a picture is worth a thousand words' type of people
There are loads of ways of managing your tweets whether on your desktop computer, laptop or mobile phone - it can get a bit overwhelming as the number of those you follow increases. Hootsuite and Tweetdeck are the two most popular. These products also allow you to do all sorts of other cool things around integral url shortening (or you can try bit.ly) and statistic gathering on who retweets (RT) your tweets and who clicks through on links you've tweeted.
We at Lawbore love Hootsuite for its owl of course!
More thoughts from students can be found all over the web, here's one from a University of Kent graduate.
I also put together a slideshow on why I use Twitter recently:
One of the most salient issues to have emerged in the press in recent weeks, that of injunctions, was recently fought out at the London School of Economics. The panel, chaired by Jo Glanville, editor of Index on Censorship, consisted of two expert media lawyers, who represent the opposing clients in the CTB v News Group Newspapers case: In the blue corner was David Price QC, a legal expert on defamation and privacy matters and who represents Big Brother contestant Imogen Thomas, and in the red corner, Hugh Tomlinson QC, who represents Ryan Giggs. Tomlinson was joined by the former president of Formula One, Max Mosley, who won a privacy case three years ago against the News of the World and is currently trying to change the law so that prior notification becomes a legal requirement, and Price was joined by Guardian and Mail on Sunday columnist Suzanne Moore, who famously resigned from the New Statesman after Alistair Campbell was invited as guest editor (which to my mind rather quickly put into question her credibility as a proponent of freedom of expression, stifling as Campbell's editorship might have been).
Whilst it was clear that neither of the proponents of the two powerful and contradictory principles, freedom of speech and right to privacy, would throw in the towel without a good fight, what did emerge was a discussion on the power struggle between the judiciary, the legislature and the media, and when the debate went ring-side, a disturbing disregard for the judgment and freedom of those who read tabloids.
Mosley began by broadly stating that privacy is a fundamental right, and if this is accepted, it follows that injunctions are a necessity. England's privacy regime, Mosley claimed, is 'a negation of the rule of law', as without prior notification there is no proper remedy for a breach of privacy. For Tomlinson the issue was one of justification, and he claimed that none exists for exposing the salacious shenanigans of figures such as Giggs and Mosley. Tomlinson argued that the boundaries of public interest are fairly clear cut, for example, exposing crime, or financial wrong, yet the sexual misconduct of people's private lives is no business other than their own. Even the extra-curricular activities of Fred Goodwin, which many would think of as being rightly subject to public scrutiny considering the large amounts of taxpayer's money he was in charge of, appeared a grey area for Tomlinson and Mosley. Mosley candidly retorted that what Goodwin was doing was 'no different from playing a round of golf', which, whilst attracting gratifying guffaws from the audience, seemed bizarre; Mosley unwittingly appeared to advocate that more information about Goodwin's affairs was required in order to satisfy the public interest justification; 'Goodwin could have been going on for an hour or two a week with no influence whatsoever on the decisions he was making, or it could have been something going on morning, noon and night in the boardroom.'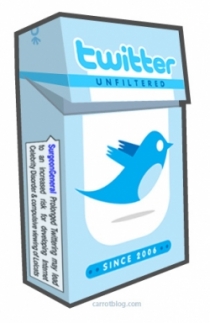 The lovely folks I follow on Twitter have given me a lot of excellent leads to read this week - here's a few for your perusal:
Magic Circle Minx on 'Things I can now add to my CV': very funny look at what those words you cram into your CV means in real practice.
Student blogger Ashley Connick pens an excellent piece on 'What makes a good commercial lawyer?' - having recently secured a training contract he's worth listening to!
Quick tips on building a law cv from All About Law.
Eversheds have some useful webinars, including 'The business behind law', 'Interview skills' and 'How a career in law can open doors in other professions'.
Finally a very silly (and sweary) video spoof of Cee Lo Green's 'F**k You' from George Washington Law School - if you've ever found yourself frustrated by the student who keeps sticking their hand up in lectures/tutorials...this is for you.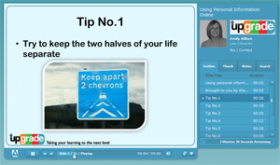 Following on from Elizabeth Cruikshank and Penny Cooper's earlier piece on The internet - friend or foe? I've knocked up a quick talking slideshow on the potential perils of keeping too much information for all to see.
We've all heard the stories about how employers regularly trawl the web for insight into candidates personal lives; this brief piece aims to give some warnings and tips about your internet profile.
How can social media be helpful for getting a job?
1. Helps create a personal brand – organisations can get a 'feel' for your personality and how you might fit into their organisation if handled correctly.
2. Using a range of media (LinkedIn, Twitter, blogs) can be a way of demonstrating your expertise in your field. You could use a blog to reflect on your project and work.
3. Getting personal recommendations from people you have worked with on LinkedIn can be hugely influential; it adds that extra facet that a CV can't achieve.