Last term Judge Donald Cryan came to City to talk about mooting to eager students - as a law student mooting is an absolute must. It is nervewracking of course, but the only way to boost your confidence is to do as much as possible in order to conquer the fear.
For all you wannabe solicitors, do not think that it is designed solely for barristers, because advocacy skills are essential and you will wish you had a practice round first. That's what mooting does, it is the closest that a law graduate can get to actually being in a courtroom scenario and being involved, without being qualified.
This is why we do it of course, sign up with our eyes closed and get on with it. Once your turn is over it's a sigh of relief, until you start worrying about whether you have made an impression or not. I was very excited to attend an evening of useful tips in the art of mooting with Judge Cryan.
Judge Cryan was called to the bar in 1970, is a member of Inner Temple and currently sits on the Education and Training Committee there. He became a recorder in 1993, progressed to become a Circuit Judge in 1996 (South East circuit) and currently sits in the Family Division of the High Court . He actively participates in the reform of Family Law (he is a member of The Centre for Child and Family Law Reform) and has co- written a paper on forced marriages. His expertise in this area is widely known, and he has delivered papers in Australia and Japan.
Apart from the usual advice about arriving on time and switching your phones off, Judge Cryan offered a range of hints on how to approach mooting...

As part of the series of careers talks from The Guardian, this week's focuses in on Law.
Big guest is Matthew Rhodes, founder and director of RollOnFriday.com, a community website for young lawyers, who is asked whether budding lawyers have an accurate idea of what the profession is like, why the industry is so popular and where those who don't manage to secure a training contract can go.
The Guardian's legal affairs researcher, Maya Wolfe-Robinson, shares some thoughts on the Ally McBeal affect.
Listen to half an hour of insight and advice on Guardian Careers.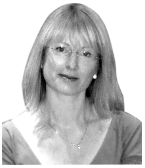 Juggling is great fun when you're good at it. But juggling your lectures, college work, searching for training contracts, a bit of a social life and probably part-time work is, excuse the pun, quite a different ball game. But do it well and you can drastically reduce the stress in your life or, at the very least, make it manageable.