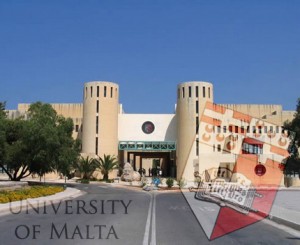 There comes a time in a youngster's life when holding on to his parents' hands and keeping cover in their shadows is no longer an option. One is expected to pull up his socks and embark on a voyage, an academic journey, which ultimately leads to the formation of one's chosen profession. In Malta, this decision comes, in my opinion, at a rather premature stage, at the age of eighteen.
For some, the decision may be simple and straightforward. In a rather closely knit society like Malta, many of these decisions are driven by factors such as 'what my father does and what his father did before him'. Thus, some pupils may have their life laid out for them, even before their conception. Then, there are those who start from scratch.
Being a long, stressful and hefty course, the law course might prima facie appear to be harder to reach than the Everest. For the minority, the law course is a back up plan, when all else fails, since the entry requirements are quite broad. In turn, a variety of students choose to turn to law just for the sake of getting a degree. Others are attracted to the prestigious title –Doctor of Laws –or perhaps the thought of wearing branded clothes and suits to work.
Following this decision, you step into this 'new world', expecting the unexpected. Going into the lecture hall is like a stampede of students, many eager to get the front seats and absorb all the knowledge the lecturer has to offer, laptops come out, making the student with paper and pen seem like the odd one out. With a student body of approximately 200 students, one on one attention from the lecturer is virtually impossible. The system in Malta follows a rather uptight top down approach; students as a general rule are at the receiving end, rendering participation minimal. However, lecturers are approachable and permit students to liaise with them via email or through meetings/tutorials aimed at clarifying queries. Being such a large group also allows students the opportunity to have a larger social group within which to mingle.
A website has been launched to support users wanting to upgrade their English, with exercises to help improve an understanding of grammar and punctuation, as well as develop sensitivity to styles of expression. The new Online English Resource has been developed by a team at The City Law School.
The OER offers a wide selection of different materials: judgments, historical materials and stories from Grimms' Tales complete with quizzes to practise your new skills on.
There are also some really useful downloadable guides on a variety of techniques, including use of the apostrophe, collective nouns and matching verbs and cut and paste.
With the tuition fees set to go up, rising youth unemployment and the increasing scarcity of jobs, there isn't much to envy about the law student's plight, especially as the law has always been a very competitive and difficult profession to enter. Nevertheless, take courage young law scholar, for one, you will not be an English literature graduate (bless their soon to be impoverished socks); and secondly, I am about to offer you some words of advice which could have, had I been given them earlier, made that elusive first class a real possibility.
Get things right the first time
Firstly, the first year matters. Honestly, it does. You will be rewarded if you build the right work ethic from the start. I am not saying become a first-year puritan, but lets just say I would have done well to drink less of certain liquids – or scaled down the numerous nights spent in sweat boxes.
The key to this law business is making sure your foundations are well built; for example, make sure you take the first cases you encounter seriously, attend all the lectures, and even read a few of those "dry" self-help law guidance manuals (I recommend Letters to a Law Student). For you will find all these first principles and lectures haunting you like some demented ghoul. How I wished I had paid attention in Legal Method, I might not have been so shocked to encounter Advanced Legal Method (!) in my subsequent Masters in Law.
Why am I studying Law? No, it is not down to any family expectation to study medicine, engineering or law at higher studies (as in some Asian families). Admittedly, 'Law?' was the reaction that people would get from me when they asked if that was an option for me to study at university. It was the one subject I 'knew' I was never going to study. Ever. Why?
After my aunt had studied law in university, the most common reaction, in any discussion which involved my applications, from my grandparents would consist of, 'don't do law, it's strenuous, laborious and tiring.' It was a subject I wasn't encouraged to do as a young child, therefore, I never took it to be an option.
My interests fluctuated from engineering, to art, to journalism during the course of the past four years. Why then did I settle for law, a subject I supposedly 'knew' I was never going to read? A subject, the thought of which scared me? A subject which now I am going to spend the next three years of my life reading?
I guess my interest in law sparked from my regular holidays to New Delhi where in the space of a twenty minute journey, the visible human landscape would change drastically; from passing luxurious mansions with Bentleys parked in wide, green and clean avenues into the contrasting world of polluted slums. This raised a number of questions within my mind - As we know the Indian economy is exponentially expanding each year, with growth rates reaching their pinnacle and progress is evident. However, does this progress which translates into obvious consumerism, create a desire within under-privileged individuals? A desire to change their positions, through the world of crime and venality; the contra montage of the law, the law I now wish to represent?