Alex Aldridge of Legal Cheek hosted a well-attended panel discussion around the future for young lawyers on December 5th. Whether people were drawn by the varied panel or the exciting venue (Google Campus in Tech City) or like me, a combination of the two, remains to be seen, but the emphasis on technology made it an enjoyable evening.
Panel members included:
Jonathan Rose from Artesian Law
Jill Marshall, City lawyer turned academic at Queen Mary, University of London
Susan Cooper, founder of Accutrainee
Jonathan Lea, solicitor specialising in advising tech start-ups
Adam Wagner, Barrister at One Crown Office Row and founder of the UK Human Rights Blog
David Allen Green, media lawyer and legal correspondent of the New Statesman
The event kicked off with David Allen Green telling the audience how blogging changed his life, transforming him from a 'journeyman lawyer'. Most know of the beginnings of David's blogging ascent; starting up a blog he named 'Jack of Kent' after a folklore hero, David's posts attracted a couple of hits a day until he began writing about libel law. He spoke of the Simon Singh case as the touch paper - a case which would have only attracted a couple of lines in The Telegraph's Mandrake column previously. David, inspired by science writers, wrote about the law in a way that non-legal people could comprehend, adding links to the authorities he relied upon and opening up comments.
Adam Wagner likened young barristers to start-ups; stating that those who want to do well in chambers must see themselves as a small business and market themselves. A comment that if you don't get yourself involved in big cases, you won't get a role in big cases drew many nods of agreement. Wagner drew parallels between blogging and lawyerly skills: both source-based, quick and to-the-point presentation of the issues and an attempt to be objective. The UK Human Rights Blog is a fantastic source, as the two million hits illustrate and all for only £250 over 2 years!
Social media: career suicide or career success in your hands?
We expect you have heard that good old fashioned advice about not sending letters written in anger until you have reviewed them the next day. Chances are you will bin them or at least tone them down. You could call this "the cold light of day" test.
Sending an irate letter requires a certain amount of effort on the part of the writer. Apart from the drafting there's the printing, the envelope-filling, the stamping and the posting which are not demanded by more modern forms of communication. In fact the easier communication methods become, the more vigilant you should be about what you say.
Tweeting and booing
Online communication has morphed from email through the blogosphere to the latest forms of Twitter and Audio Boo, and the new freedom has made many of us a lot more casual about what we say. We forget that sending a tweet, post or audio boo into the world is the virtual equivalent of sending a letter in indelible ink.
We forget that tweeting, posting and audio booing weren't exactly designed with serious and contemplative communication in mind. Some of the most successful tweeters (if you measure success by the number of followers) have their tweets read so intently precisely because they are immediate and informal. The followers get the scoop direct from the tweeter as it happens: from the movie star at the premier of her latest movie, from the rock star back stage at his concert, from the MP in the Commons -- or even from the lawyer at a hearing.
Good personal publicity
If you decide to boo, post or tweet, the upside can be good personal publicity, although possibly not as effective as some journalists have suggested. The Guardian reported recently that a law graduate had landed a training contract at a top City firm thanks in part to his tweeting. That law graduate was Ashley Connick who rather gave the lie to this piece of information by writing in his blog that he had had posted only one article prior to getting his contract – and that his interviewers had not been remotely interested in his writing.
Perhaps they should have been because his pieces are informative, well-crafted and sensible.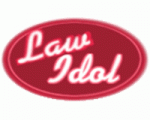 Scottish law students have a unique opportunity to secure a summer internship by taking part in Law Idol: the no win no fee internship. Launched by Thompsons Personal Injury Solicitors Scotland, students are invited to prepare a blogpost on the subjects of No Win No Fee, Accidents at Work or Car Accidents, areas which the firm deal with on a day-to-day basis. Thompsons will then whittle the entries down to 20 at which point semi-finalists must hone their social networking skills to promote their post via Twitter, Digg.com and Facebook.
Final stage will involved producing a video entitled: 'Why i should win the no win, no fee internship'.
Patrick McGuire, partner at Thompsons says "The competition is designed to be fun. It will hopefully get people talking and that will mean that we get a lot of high quality entries. There is also a serious side to this. We are pleased to be offering students at colleges and Universities up and down Scotland the opportunity to demonstrate their talents in a multitude of fields through a variety of disciplines. In an economic climate with few opportunities the Law Idol competition opens doors to a highly competitive industry. I wish all the entrants the best of luck." View a video of Patrick introducing the competition.
It's great to see a firm engaging with students in a novel way, and for them, it's a terrific way of them getting a top quality pool of super-keen student lawyers to choose from. It will be interesting to hear if the posts and videos are also useful for them to take a new look at their business. Hopefully we'll get a look at the entries submitted after the winner has been chosen.
Come on let's see some more innovation from firms in recruiting for internships and a big thumbs-up for Thompsons.
Find out more about the competition via Thompsons website.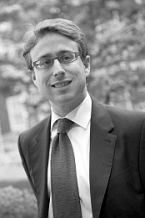 'I know it's a stupid Disney thing to say, but it's true – just be a nice person, be yourself.'
Lessons in humility - Leading junior barrister and editor of the UK Human Rights blog, Adam Wagner, talks Twitter, Terry Jones and what it takes to make it as a barrister...
Relaxed, affable and even self-deprecating, Adam Wagner is a lawyer who is striving to make the justice system more transparent and more user-friendly for non-lawyers.After reading PPE at Oxford, Adam completed the CPE Diploma in Law at City University in 2006. Despite recalling that he found it a very steep-learning curve and claiming that he doesn't remember doing well in any aspects of the course, Adam is now a barrister at One Crown Office Row, a chambers that specialises in public law, healthcare law, clinical negligence and personal injury, He is ranked as a 'leading junior' for clinical negligence and healthcare law in the 2010 edition of The Legal 500 and is a founding editor of the UK Human Rights Blog.
It is clear that Adam's views have been formulated by the time he spent in the States doing an MA in political science at Columbia University. Before that, he had been interested in doing charity work or something academic, and was not particularly motivated to be a lawyer. This is possibly explained by the fact that his father did not always enjoy his job as a solicitor and advised him not to be one. He talks about the idea of constitutional law, (similar to what we could call public and human rights law in this country) being far stronger in America,with more openness and more idealism amongst students. 'Whereas here',he says, 'there's this attitude; "we're all going to go make loads of money, people don't like us but so what'.
Adam's attitude is anything but this; his approach is far more humble. It took him two years and two rounds of applications for him to get pupillage, a feature of Adam's career that he admits he was 'gutted' about, having built himself up to believe that he would be successful straight away. This worked out for the best though as it forced him to take a year off after the BPTC, in which he worked as a paralegal at the solicitor's firm Leigh Day & Co. This practical experience in public law and medical law, which is what he does now, made the pupillage process far less intimidating, and gave him connections with solicitors, something which is crucial for a barrister.

The Guardian had a live Q & A on Feb 24th (bit slow from me here...) on how you can use social media to help you with the job market. Contributors to the Q & A included PR agency experts, career coaches, journalists, recruiters, head of communication and a career transition specialist (??). Find out how successful a LinkedIn profile can be, the value of blogs when job-hunting and where the line should be between personal/professional.
You can also listen to a podcast from Social Media expert Matt Rhodes - telling us how to own our brand online.