LPC students at City met up with their mentors at the end of April in an evening of networking at Grays Inn. Organised by Deputy Programme Director Linda Jotham, the legal practitioners acting as mentors were largely CLS alumni with others coming from respected law firms across London.
Mentors will offer informal advice and guidance as well as a window into the realities of their work, and are committed to at least 18 months contact.
Most of those acting as mentors will be 2 years qualified; meaning that they still remember the qualification process clearly! Linda Jotham and the LPC team did their utmost to try to match mentors and LPC students carefully, whether by size of firm or area of practice.
Mentors came from a diverse range of specialities; litigators in professional negligence and financial services, corporate lawyers, pensions lawyers, private client, family practitioners and property lawyers. There was also a spread with those from large magic circle firms, medium-sized City firms, provincial firms and high street practices. There were criminal practitioners and those from local authorities too. Those with more out-of-the-ordinary requirements were also catered for, with one student being matched up with an equestrian lawyer.
Jo Joyce completed the LPC at City Law School in 2009 and subsequently secured a training contract with Shoosmiths. She says she is delighted to be able to return as a mentor:
"I particularly enjoyed the small collegiate environment of the City LPC. The tutors know you by name and continue to take an interest as your career progresses. What really sets City apart is the high quality of tuition - the lecturers are experts in their field but they are also excellent educators."
What did the LPC students think?
"It was a fantastic opportunity to talk to someone in a firm about what its like to work in certain levels of firm, and to talk to him about what I want and where he would recommend. He was very nice and very helpful. He has kindly offered to review some of my applications and make suggestions of where I may have gone wrong and to ask around as to whether there would be any work experience opportunities in the types of firms I would be seeking a training contract at." (Aimie Farmer)
Chambers evenings. Men and women in posh suits, a formal event over-flowing with intellect from Heads of Chambers, top-notch barristers, Queen's Counsels and tenants all in the same room. One of the delightful highlights on many a GDL student's to-do list, ranking up there with mooting and pro bono. Along with the hundred and one things we try to achieve in our short academic year.
"Just what exactly are Chambers evenings?", pondered many of us en route to tutorials and in between mid-lecture breaks. "It's sure to be really formal if we must put on our best suits!" exclaimed one excited peer. "And we must be on our best behaviour! And impress the barristers! And snag a pupillage! And network!" And do everything all at once it seems…..
"Relax…", said the tutors with knowing smiles, but not giving any details away. Going with an open mind and a professional attitude seemed to be their suggestion. And that's exactly how a mini army of us clad in a sea of somber dark greys, navy blues and black albeit perfectly coiffed and gelled up hair set off for our very first Chambers evenings at Wilberforce Chambers.  Many armed with emergency lists of potential questions and witty repartee to hopefully impress the barristers.
LLB1 student Dilara Alibayova has put together a great article on her experience of Twitter on Learnmore, but here are some quick reflections on why you should jump to it and get tweeting:
It's diverse and its users come from all walks of life. Even if the intention of your account was to keep up-to-date with legal affairs, you will quickly notice that the majority of tweeters have at least one other subject they enjoy tweeting about
The twitter page is very user friendly and easy to use. You can personalise the page/brand it via images and change the colour scheme to make it more accessible for those with learning difficulties.
Twitter suggests people to follow - which is a great thing, especially for those who have joined the site recently. Be aware it can sometimes come up with some weird random ones!
Tweeting helps you to develop an ability to summarise and structure thoughts better, as a tweet can be no more than 140 characters.
Raising an awareness about a particular issue or campaigning? Twitter is a perfect way to spread the word. Just add "please RT" at the end of your tweet.
Those who prefer to chose who follows them for security or other reasons may protect their tweets making it impossible to see what they talk about to non-followers.
When accessing the site through your mobile device you can also tweet photos - which is great for art lovers and 'a picture is worth a thousand words' type of people
There are loads of ways of managing your tweets whether on your desktop computer, laptop or mobile phone - it can get a bit overwhelming as the number of those you follow increases. Hootsuite and Tweetdeck are the two most popular. These products also allow you to do all sorts of other cool things around integral url shortening (or you can try bit.ly) and statistic gathering on who retweets (RT) your tweets and who clicks through on links you've tweeted.
We at Lawbore love Hootsuite for its owl of course!
More thoughts from students can be found all over the web, here's one from a University of Kent graduate.
I also put together a slideshow on why I use Twitter recently:
Have a list of random useful stuff I've picked up on my web wandering this week.
Some snappy Networking tips from Lawyer2b editor Husnara Begum to get you thinking about how you might come across at such an event.
Interested in international secondments within a law firm? Listen to a free webinar from Eversheds on Monday 25th July. Their blurb:
Hear about trainees experiences of completing international secondments to our Paris corporate and public international arbitration teams and our company commercial teams in Hong Kong and Shanghai. Trainee will provide a first hand account of working and living in different jurisdictions.
Note you need to register in advance.
What skills do your lecturers think you should be developing? Check out some quick 'ask the man on the street' style video clips filmed at January's Learning in Law Conference (attended by me!). Here's the one featuring City's own Marcus Soanes:
December 2009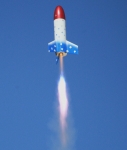 Thanks to
jurvetson
for image via CC licence on flickr.com
After my two minute fit of screaming and cheering in the middle of the University campus, my friends, to their confusion, asked me why I was celebrating so emphatically? I explained that I had just received an e-mail on my Blackberry from the Black Lawyers' Directory (BLD) detailing my acceptance on to the Legal Launch Pad programme.
The Legal Launch Pad is a programme that is primarily designed to widen access to the Legal profession for black and minority ethnic (BME) students and incorporates an induction day, training sessions, a graduating ceremony, access to a mentoring relationship and work experience with the programme's sponsoring organisations. However, above all of the formal elements of the programme, students also benefit from invaluable networking opportunities that go beyond the standard two minutes of time that one might expect at a law fair, crowded by hundreds of equally eager and impatient law students waiting in line.
Jo Rogers graduated from the LLB programme at the City Law School in 2002. She's done a huge amount since then and this interview covers her experience of doing the New York Bar, working for US law firms, acting as a mentor for a City law student and lots of hints and tips for aspiring solicitors.