It's not news to note that becoming a barrister now involves a significant financial risk, and usually a significant amount of debt – a situation likely to be exacerbated by the pending hike in undergraduate fees. Even at present, the GDL will cost up to £9,000 and chances are you'll be paying for that up front out of your own pocket. Banks are understandably reluctant to loan money to those whose career plan involves spending £25,000 on course fees with a 1-in-8 shot at securing pupillage. So without a lottery win or having been born to wealth, what is the GDL student to do to pay for their diploma?
I wasn't alone in working through the (full-time) GDL at City University, but I think I was the only person working full-time, getting a job in an editorial support role at a national newspaper.
It wasn't the easiest of years – I had worked full-time through degrees before (I ran a wine shop as an undergraduate, and worked in supply chain through my MA), but the GDL year is somewhat different. City University prides itself on a fairly academic approach to the conversion course – there are about 20 hours of fixed class time per week, and at least 20 hours of reading and research required to participate in any meaningful way. It's more intense than many students expect. Add 40 hours of work and that's 80 hours a week. What really tipped the balance was the 20-plus hours a week required for mooting, debating, pro bono, FRU training, prize essays, chambers evenings, mini-pupillages, qualifying sessions, pupillage applications and interviews.
These three elements – the GDL itself, paid work, and the pupillage hunt – totted up 100 hours most weeks. Juggling these three elements may not have been advisable (I secured pupillage at my first choice commercial set, but only managed a middling Commendation in my GDL exams) but if you're thinking of working (part-time or full-time) through your GDL/pupillage hunt, then these are my pieces of advice that might come in useful.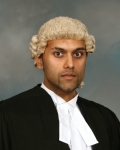 Our author Dev
Almost every student or trainee searches for legal work placements, with good placements being regarded amongst students almost as highly as their degree grades.
The amount of time spent searching for, and subsequently applying for work placements often surpasses the amount of time students spend on coursework, study, and dare I say it, even clubbing…
The first work placement can often be pivotal; it can lead to open doors for further placements, or can put students off entirely. At an early stage in a students' life, obtaining a legal work placement can almost feel like obtaining the Holy Grail.
But how do the organisations feel towards work placement interns?
Many of them are extremely welcoming, especially on face value. Placements are valuable in terms of meeting professionals and being exposed to legal practice. Such an impact at an early age, or at an early stage, can be vital to you.
Practically however, most interns would be given little to do, and rightly so. Legal work requires legal expertise, and it would be detrimental to the client, not to mention just plain wrong, to make an intern responsible for complex casework. It would be unfair to place such a huge weight on their shoulders, no matter how keen they are. In some cases, predominately with the larger firms, interns may be given timed assessments throughout their placement, however the majority of cases will involve students doing pretty menial tasks.

Even if you know for certain that you want to apply for pupillage during the GDL, with such a hectic schedule, preparing for Pupillage Portal in advance can easily be overlooked. However it is never too soon to start planning ahead! In fact, it can be a huge advantage. To help in the process, here are a few ideas that might be worth considering:
Preparing for the application process
Start off by thinking about the areas of practice you would be interested in. Most of you will already know; but if not, many begin by asking whether they want to be part of the criminal bar or not. This not only narrows the sets to trawl through, but will probably also alter your priorities for the forthcoming year. For example, those applying for 'crime' are generally under a higher expectation than their civil counterparts to have experience in mooting, understanding of the features of the criminal system and a particular interest in the Criminal Law module of the course. It is of course entirely possible that you will want to have a mixed criminal and civil practice, but even then the above requirements would probably still stand.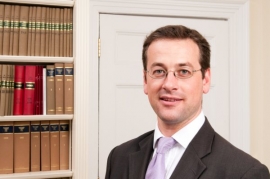 Pretty much everyone who is a serious candidate for pupillage at a good set of Chambers will have a strong academic background. Most of these people will also come across well in an interview – confident, articulate and quick-thinking.
This is true for all kinds of sets – criminal, commercial, public, family or common law. Competition is fierce to get on the shortlist for an interview, with the majority of CVs binned at a first reading. If you get an interview, you're almost certain to be asked questions about yourself, and you want the panel to remember you rather than the other candidates.
So how to stand out from the crowd?
An excellent answer is to do some work experience. A list of relevant and interesting examples on your CV is a good way both to survive the initial cull of application forms and to have something memorable to discuss at the interview. Involvement in your student law society may be the thing that means you make the cut rather than the candidate with near-identical marks. Or a good account of a vacation scheme spent with a particular solicitors' firm may make you stick in the mind of an interviewer who does a lot of work for that firm or who used to work there himself.