LPC students at City met up with their mentors at the end of April in an evening of networking at Grays Inn. Organised by Deputy Programme Director Linda Jotham, the legal practitioners acting as mentors were largely CLS alumni with others coming from respected law firms across London.
Mentors will offer informal advice and guidance as well as a window into the realities of their work, and are committed to at least 18 months contact.
Most of those acting as mentors will be 2 years qualified; meaning that they still remember the qualification process clearly! Linda Jotham and the LPC team did their utmost to try to match mentors and LPC students carefully, whether by size of firm or area of practice.
Mentors came from a diverse range of specialities; litigators in professional negligence and financial services, corporate lawyers, pensions lawyers, private client, family practitioners and property lawyers. There was also a spread with those from large magic circle firms, medium-sized City firms, provincial firms and high street practices. There were criminal practitioners and those from local authorities too. Those with more out-of-the-ordinary requirements were also catered for, with one student being matched up with an equestrian lawyer.
Jo Joyce completed the LPC at City Law School in 2009 and subsequently secured a training contract with Shoosmiths. She says she is delighted to be able to return as a mentor:
"I particularly enjoyed the small collegiate environment of the City LPC. The tutors know you by name and continue to take an interest as your career progresses. What really sets City apart is the high quality of tuition - the lecturers are experts in their field but they are also excellent educators."
What did the LPC students think?
"It was a fantastic opportunity to talk to someone in a firm about what its like to work in certain levels of firm, and to talk to him about what I want and where he would recommend. He was very nice and very helpful. He has kindly offered to review some of my applications and make suggestions of where I may have gone wrong and to ask around as to whether there would be any work experience opportunities in the types of firms I would be seeking a training contract at." (Aimie Farmer)
December 2009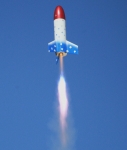 Thanks to
jurvetson
for image via CC licence on flickr.com
After my two minute fit of screaming and cheering in the middle of the University campus, my friends, to their confusion, asked me why I was celebrating so emphatically? I explained that I had just received an e-mail on my Blackberry from the Black Lawyers' Directory (BLD) detailing my acceptance on to the Legal Launch Pad programme.
The Legal Launch Pad is a programme that is primarily designed to widen access to the Legal profession for black and minority ethnic (BME) students and incorporates an induction day, training sessions, a graduating ceremony, access to a mentoring relationship and work experience with the programme's sponsoring organisations. However, above all of the formal elements of the programme, students also benefit from invaluable networking opportunities that go beyond the standard two minutes of time that one might expect at a law fair, crowded by hundreds of equally eager and impatient law students waiting in line.
Run by BLD (Black Lawyers Directory) in association with DLA Piper, the programme asks for applicants from both law and non-law ethnic minority students, the preference is for those in their second year at university, but other students are considered also. The Legal Launch Pad programme (LLP) is a 9 month one, with 4 days training and work placement over Easter.
Check out the brochure for full details of the programme and detailed accounts from students who have taken part (what the LLP has done for me!). Applications must be in by 3pm on 30th November 2010.
Only 50 places available!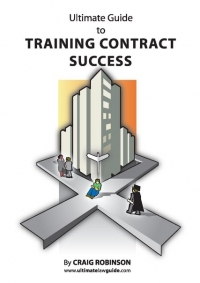 Craig's interview is wide-ranging; offering Future Lawyer readers an insight into how Craig's career in law has panned out, from his experience of studying at City, becoming a commercial lawyer, right through to his current role as author of
The Ultimate Guide to Training Contract Success
and creator of
The Ultimate Law Guide
website.
Craig has developed The Ultimate Law Guide to help students sketch their path out to a training contract - his website offers the following snapshot of his mission:
We are a team of qualified solicitors, who were the first in our families to go to university and come from backgrounds not traditionally associated with law. We beat all the odds to achieve our ambitions of becoming lawyers at leading law firms, and now want to give back - by helping to inspire the next generation of talented students to get-ahead and successfully forge careers in law.
Hot content in this interview includes Craig's tips for training contract interview, the most difficult question he's been asked at interview and some thoughts on demonstrating commercial awareness successfully.
To find out more about Craig - read the piece featured in The City Law School's In Law Magazine Spring 2009
Jo Rogers graduated from the LLB programme at the City Law School in 2002. She's done a huge amount since then and this interview covers her experience of doing the New York Bar, working for US law firms, acting as a mentor for a City law student and lots of hints and tips for aspiring solicitors.