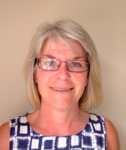 Happy New Year!
I hope you all enjoyed the break and have arrived back ready to face the testing times ahead.
If you followed my advice in November you will have made your focused and timely applications and be waiting eagerly for the emails and letters inviting you to take part in the range of tests and activities which firms have put in place to select their future stars.
The range of these is increasing year on year so much so that I am doing a blog on the topic in both January and February .
My focus this month and next is to help you predict what these might be and prepare yourself.
Online ability tests
These are commonly used these days as the first sift, generally you will face all or one of the following:
Verbal reasoning
Numerical reasoning
Critical thinking
And this year's new entrant ......................Tests of Deductive/Inductive reasoning
So what's the bad news...?
These tests have been rigorously developed to ensure they measure an actual ability rather than something which can be improved by repeatedly taking the test as such you cannot substantially improve your score with practice. However I do have some tips which will help you show your true ability when doing these...