After completing my very first podcast in the company of the legendary Charon QC (the only man I know with a voice as wonderfully deep as Tindersticks frontman, Stuart Staples), I got thinking about a post on legal education, legal research and law librarians.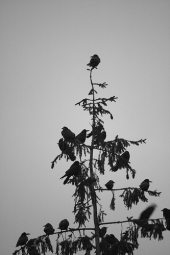 Actually teaching students how to carry out their legal research is on the wane; the new BPTC no longer includes a formal legal research skills assessment, with such skills now being assumed to be covered within other subjects. Within most undergraduate programmes the law librarian will have some kind of presence, whether it be embedded within the curriculum and face-to-face, online via tutorials on a VLE, or wheeled out to give an en-masse demo to hundreds of students on the finer points of the legal databases like Lexis and Westlaw. At City, Legal Method is where students learn how to do legal research, alongside the other core skills of legal writing, mooting, ELS, sources as well as reading cases and statutes. This is a compulsory module and is taught by an academic and myself. The research elements are taught via a mixture of lecture and hands-on workshops and importantly, are assessed.
Students at law school have the hardest transition I think; there are so many things to learn even before you can start to make sense of the substantive law - legal citations, hierarchy of sources, precedent, statutory interpretation, as well as all the terminology.
Verity Coutts:
The recent Law Fair was very useful for me as a second year LLB student, especially as I'm keen to follow the barrister route. I attended the session held by the Careers Centre - How to make the most of the law fair; that gave us good tips on how to prep for the fair - something I hadn't really thought about doing. It was very useful advice and proved invaluable on the day as researching the exhibiting companies meant I avoided asking questions like 'so what sort of law do you do?' and making myself look like a bit of a div! It also meant that I could draw up a 'hit list' of exhibitors I wanted to talk to and not waste my time or other peoples. Attending this session gives VIP access to the fair - that is entry to the fair an hour before it officially opens to all other students. Whilst this doesn't really sound that amazing it was much easier to talk to exhibitors not least because it was still relatively quiet. Once the fair actually opened it was quite surprising how quickly queues formed at the 'big' exhibitors i.e. Allen & Overy, Blackstone Chambers etc, and the noise level in the room significantly increased.
The fair itself was incredibly informative. I got all the information I wanted and more specifically relating to what future employees are looking for in candidates outside of their academic results - their added extras. I concentrated on three exhibitors, Inner Temple, City of London Police and Blackstone Chambers. By approaching these exhibitors with prepared questions and superficial knowledge I was able to be specific with my conversation; actually find out information that I could use. I was sure to ask for the personal contact details of each of the representatives I spoke to and also gave my details for their newsletters etc. At the very least it's a first-name-terms contact for future correspondence - an invaluable commodity in this incredibly competitive world!
Overall I enjoyed the experience of the fair, not just for the usefulness of the information we had access to but also because it gave me a real sense of the world I'm wanting to enter into; standing there 'suited and booted' talking to industry professionals and getting the inside story of life as a barrister made me hungrier than ever to succeed on this path. I thoroughly recommend it and personally I'll be sure to be there next year too!
Kate Nutter:
On Monday 25th October, I attended the VIP preparation session for the City Law Fair. I wanted to find out information on the best way to present myself, what relevant questions to ask employers and find out how to generally use the fair effectively.
After the session, I researched the firms and organisations I wanted to speak to. As suggested by the Careers advisers I prepared three questions for each organisation. Having done so, I went into the Law Fair feeling more confident and prepared to speak to employers, without sounding immature and unprepared. I had been to the Law Fair the previous year, but felt that I had not used it wisely as I could have done. I would definitely recommend going to the VIP session before attending the fair, as it was incredibly useful in preparing me for the actual event. I will definitely be attending both again next year.
Getting an edge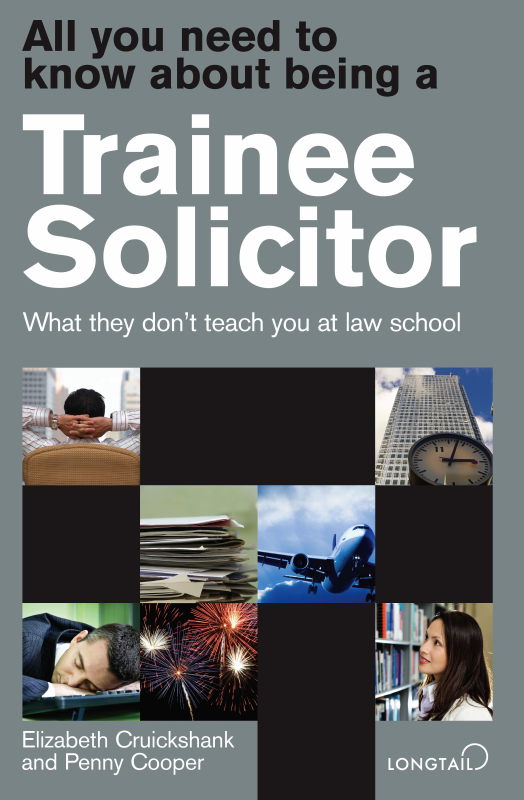 You've done your due diligence and submitted your training applications. Now you can breathe a sigh of relief and get on with the business of the LPC while you are waiting for the invitations to interview to roll in. But don't waste this opportunity to give your interview that extra edge.
You want law firms to be interested in you, but they also want to feel that you are truly interested in them. The impression that most law firms want to give is that they are solid enterprises, concerned with the problems of their clients but with few real difficulties of their own. Look beneath the surface, however, and you will find that legal decisions and government policy may be giving them real cause for concern. During interview you will sometimes be asked questions that apparently have nothing to do with your CV or your motivations for becoming a lawyer.
My last column emphasised the importance of getting your CV and applications for training contracts absolutely right before sending them off to law firms. I also mentioned the necessity of research. But why is research important and what does this entail?
Imagine you're a recruitment partner at, let's say, a medium sized law firm. Your firm is struggling through the tail end of a recession having laid off a few associates and paralegal staff, and it can't afford to recruit two trainees who qualify this year. But law firms are beginning to emerge from recession and your firm is now taking applications for two trainee solicitors starting next year.
But you're inundated with hundreds of applications which you are now wading through. Many of them don't stand out; there are a few you might follow up as the academic results were excellent and there was a bit of relevant work experience listed. But a handful of applications are particularly impressive and you will invite those applicants for an interview.
As an aspiring lawyer a key component of your skill set is the ability to research well. The various techniques of researching a firm which is a 'right fit' for you can be categorised into the following stages.
One: Know what type of lawyer you want to become. There is a useful section on the Prospects website which outlines what various roles are involved in the legal profession. Even if you are confident with regards to what these roles are it is still worth reviewing these since it can become part of your audit check as to the skills required to fulfil the role.
Two: Research the firms by looking at their websites and cases. They may not be necessarily looking to employ someone. But at the initial stages this need not be your prime concern, because your focus should be to look at fit of firm to you. Often you can review employee profiles on the firm's website. This should help you indentify areas of legal practice the firm engages in. Plus you can begin to get an understanding of the culture and background of the lawyers within the firm. Ask yourself 'could I see myself fitting in?'.
Three: Do not be afraid to contact by phone a lawyer within the firm who you feel that you can identify with, ideally within your practice area of interest. You can initially email and follow-up with a phone call if you like. But remember if you just email them they may just delete it since they do not know you.
Four: When you are talking to your chosen contact make sure you have prepared some questions. Decide what you want to get out of the conversation; knowledge about their practice area and sector perhaps, or whether they could offer you work experience.
On the 3rd of December we are inviting in an Employer Panel Of Non-Commercial Law Firms (click here for full details and to book ). These are typically smaller law firms which would expect to be researched and contacted in the way I have described above. They are more likely to recruit people that have taken an interest in them especially when contacted (i.e. research cases they have been involved in). And remember unlike bigger firms they recruit as and when. Plus they do not necessarily have the budget of the larger firms to promote themselves.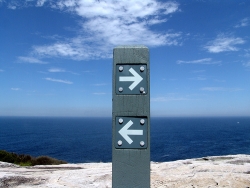 (thanks to superciliousness)
An E-research seminar took place at City University Tuesday, 13th October. It had as its main aim to direct law students at doing their research in an efficient manner before being confronted with the overwhelming process of applications for work experience, summer placements, training contracts and pupillages.
The career consultant, Marlon Gray, went beyond flagging up the main useful websites such as www.lawcareers.net, www.solicitorsonline.com and www.tcph.co.uk by showing that help is available. Tips on networking such as how to build a professional relationship with a potential employer were given. Students were advised to look out for opportunities and sell themselves as circumstances permit.
The seminar hinted at how to structure a CV and cover letter, stressing that the emphasis should be placed on one's ability to work for the firm that they are applying for. Consequently, a model on how relevant skills can be included in a C.V was delivered in the hope that the students will take on board the idea that they have to add their own personality to their applications.
As puzzling the idea of making the correct career choices may be, Marlon Gray successfully directed the students to the right resources and reassured them that lecturers, and other members of staff at City University including the career advisors are prepared to help them. It is comforting to know that help is at hand so why not take the opportunity to attend the Law Fair on 28th October and make yourself noticed?
Tips on making the most out of the Law Fair will be given in the following seminar How to make the most of the City law fair on Monday 26th October at 13:30 in room AG22. Additional events are published on the Centre for Career and Skills Development website.