Hi,
I hope you all found my January tips useful, kept your resolutions and are ready for some more.
This month we will look in detail at group exercises, written exercises and problem solving exercises /tests of judgement /case studies
Group Exercises
The bad news is there are no easy ways to help you here because it's all about behaving in a way which is appropriate and helpful to the objectives /needs of the group.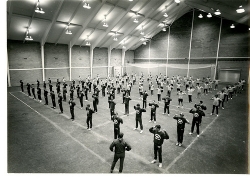 Top Tips
• In a quiet group draw others in
• In a noisy group use names to get a word in edgeways
• Engage body language with all
• Watch feet...observers watch these!
• Don't try and play a role if it's not you. Be yourself and adopt the role you are most comfortable with.
• Stare at the observers (we hate it!)!
• Try and ensure the contributions you make are a mix of original thoughts and those which build on those made by other group members.