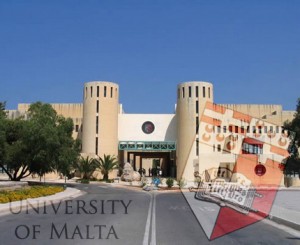 There comes a time in a youngster's life when holding on to his parents' hands and keeping cover in their shadows is no longer an option. One is expected to pull up his socks and embark on a voyage, an academic journey, which ultimately leads to the formation of one's chosen profession. In Malta, this decision comes, in my opinion, at a rather premature stage, at the age of eighteen.
For some, the decision may be simple and straightforward. In a rather closely knit society like Malta, many of these decisions are driven by factors such as 'what my father does and what his father did before him'. Thus, some pupils may have their life laid out for them, even before their conception. Then, there are those who start from scratch.
Being a long, stressful and hefty course, the law course might prima facie appear to be harder to reach than the Everest. For the minority, the law course is a back up plan, when all else fails, since the entry requirements are quite broad. In turn, a variety of students choose to turn to law just for the sake of getting a degree. Others are attracted to the prestigious title –Doctor of Laws –or perhaps the thought of wearing branded clothes and suits to work.
Following this decision, you step into this 'new world', expecting the unexpected. Going into the lecture hall is like a stampede of students, many eager to get the front seats and absorb all the knowledge the lecturer has to offer, laptops come out, making the student with paper and pen seem like the odd one out. With a student body of approximately 200 students, one on one attention from the lecturer is virtually impossible. The system in Malta follows a rather uptight top down approach; students as a general rule are at the receiving end, rendering participation minimal. However, lecturers are approachable and permit students to liaise with them via email or through meetings/tutorials aimed at clarifying queries. Being such a large group also allows students the opportunity to have a larger social group within which to mingle.